DC Vegetarian is an all vegetarian and vegan food cart located on SW 3rd (& Stark) in downtown Portland, OR.
HOURS
after Monday May 2nd, we will no longer be open on Mondays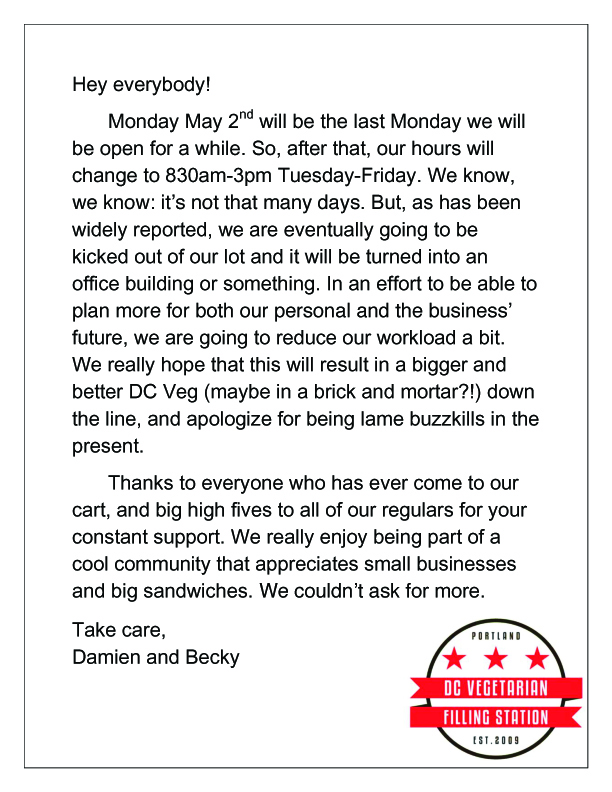 Tuesday– Friday 830am-3pm (or maybe 2:50pm)
breakfast available 830am-11am only, lunch at all times
CONTACT
(503) 317-4448 (call in your order! before 2:45pm!)
dcvegetarian@gmail.com
Delivery available through Postmates!